DECEASED RECORDS proudly resents...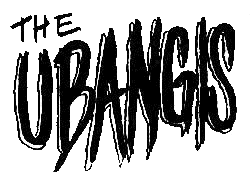 YOU BET YOU'LL GET WET!
UPCOMING LIVE GIGS:


Saturday, August 16th- Horror Realm's annual convention Saturday night party! Live music and contests at PJ's Outdoor Pool Bar followed by DJ and dancing inside at PJ's Grille & Bar.
8 PM - Hula hoop contest
8:30 PM - Live music by The Ubangis (jungle sex rock for teenage zombies)
9:30 PM - Costume contest - this year's theme is Sand, Surf & Blood - beach or luau themed horror
10:00 PM - The Muzik Machine: DJ Service plays your favorite tunes for your listening and dancing pleasure in PJ's Grille & Bar
Admission is free to anyone 18 and older - must have ID! See their Facebook event page for more info!
MORE GIGS ARE IN DA WOIKS!! STAY TUNED!!