JUMP TO BLAXPLOITATION VIDEOTAPES
JUMP TO BLAXPLOITATION CD's and LP's
For the more really rare Black Cinema titles
please check out our "Collectors' Movies" section!
| | |
| --- | --- |
| | Baadasssss! (2003, Sony Pictures) - The incredible story of the making of "Sweet Sweetback's Baadasssss Song" directed by and starring Mario Van Peebles who plays his father Melvin Van Peebles! "Baadasssss!" itself is a criminally under rated feature and a must see for anyone interested in Black cinema, Melvin Van Peebles or the swinging sixties! Extras include a commentary track with both Melvin and Mario Van Peebles, the featurette "The Birth of Black Cinema", the movie's premiere, a poster gallery and a 'Q & A' with Melvin Van Peebles at American Cinematheque! Rated R, only $5.98 |
| | |
| --- | --- |
| | Bad Azz Muthaz volume 2 (Ground-Zero) - 3 movies on 3 discs: Black Cobra (Cobra nero, 1987) starring Fred Williamson as Detective Robert Malone and Eva Grimaldi, directed by Stelvio Massi. Black Dragon Fever (Xiao shi fu yu da sha xing aka Kung Fu Fever, 1979) starring Ron Van Clief and Dragon Lee. And Black Kingpin (La mala ordina aka Manhunt, 1972) an Italian crime flick by Fernando Di Leo starring Mario Adorf, Henry Silva and Woody Strode. Picture quality is mediocre on these. Rated R, $5.98 |
Black Godfather ('74, Xenon)-Rod Perry (who would go on to star in "Black Gestapo") plays a black gangster who goes against the white mob, clawing his way to the top! Rated "R", EP mode $9.98
Al Adamson's Black Heat (aka "The Murder Gang" aka "Girls Hotel",1976, Shock-O-Rama / Xenon)- Timothy Brown stars as hard-nosed policeman Kicks Carter who takes on a mob boss and his sadistic henchman played by Russ Tamblyn! With Regina Carrol and Tanya Boyd! Rated "R", SP mode videotape is $9.98
Black Mama, White Mama (aka "Women In Chains",'73, Orion)-Pam Grier & Margaret Markov are 2 sexy enemies in a jungle prison. Shackled together, they get a chance to escape! But can they put aside their differences long enough to make it? Rated "R", SP mode $9.98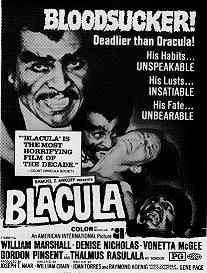 Blacula ('72, Orion)- William Marshall is the black bloodsucker! Cursed by the original racist Dracula, "Blacula" returns in modern times (1972 that is) to quench his thirst for blood! He meets a young woman who resembles his dead wife! SP mode, $9.98
Coffy ('73, Orion)- Pam Grier stars in Jack Hill's blaxploitation classic! She plays a sexy nurse who goes undercover posing as a high price call girl. Coffy sets out to infiltrate a big business drug ring but soon finds out some shady dirt on her politician boyfriend! If you've never seen Pam in action, this is the one to check out! With Sid Haig. Rated "R", SP mode $9.98
Diamond Shaft (Xenon)- After spending 5 years in a London prison, safecracker Richard Roundtree (from "Shaft") is picked up by a mysterious man who proposes a job stealing $100,000,000! Barbara Hershey co-stars. Rated "R", EP mode $9.98
Disco Godfather ('79, Xenon)- Rudy Ray Moore is Tucker Williams, a badass rapping disco d.j. and ex-cop. He gets back into action when he takes on Stinger, a huge angel-dust kingpin! "Put your weight on it!!" Rated "R", EP mode $9.98

The Education Of Sonny Carson ('74, Hollywood Select)- A moving story of a man's determination to leave behind the street life of crime & drugs. Hard-to-find videotape! SP mode, $9.98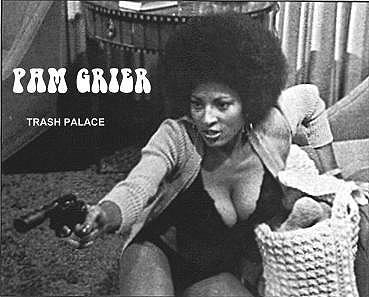 Hell Up In Harlem ('73, Orion)- Fred Williamson continues where "Black Caesar" left off! Bloodied but unbroken, he attempts to regain control of the black underworld! With songs by Edwin Starr! Written, produced & directed by Larry Cohen. Rated "R", EP mode $9.98
The Human Tornado ('76, Xenon)- Dolemite returns! This time he's being chased by a redneck sheriff and his men all because he banged the cracker's old lady! After being caught in bed, she cries "Rape!" to which Rudy screams the immortal line "Bitch! Are you for real?!?"! With Queen Bee and her kung-fu girls! USED copy, Rated "R", EP mode $7.00
Al Adamson's Mean Mother (1973, Shock-O-Rama)- After pulling their last drug deal, 2 army buddies go AWOL in Viet Nam and turn against the crime bosses they once served. When they meet up in Rome, the Syndicate is hot on their trail! Starring Clifford Brown and lovely Luciana Paluzzi! Rated "R", $9.98
Penitentiary II ('82, Xenon)- Kennedy returns in this wilder sequel! Look for Mr. T and Rudy Ray Moore! Rated "R", EP mode $9.98
Shaft ('71, MGM)- Trendsetting blaxploiter that spawned a ton of imitations! Richard Roundtree is a detective who's been hired by Bumpy, a gangster, to find his daughter! Excellent Isaac Hayes soundtrack. Y'know, they say that cat Shaft is a bad mother— Shut yo' mouth!! Rated "R", SP mode $9.98
Sugar Hill ('93, 20th Century Fox) - Wesley Snipes stars in gritty city crime drama! Rated R, $4.98
Super Fly ('72, Warner)- Ron O'Neil is Priest, a coke-snorting drug dealer who wants out. Easier said than done, as the kingpin doesn't want Priest to leave the business! The disagreement triggers murder, revenge & double-crosses! A serious and well-made film that stands out! Rated "R", SP mode $9.98
TNT Jackson ('74, Front Row Ent.)- Jeanne Bell is one pissed-off black mama who goes undercover as a prostitute in Hong Kong to find the drug dealers responsible for offing her brother! With a classic topless kung-fu scene!! TNT Jackson... She'll put you in traction! "R", EP MODE $7.98
Truck Turner ('74, Orion)- Isaac Hayes stars (and performs the soundtrack as well) as a modern day bounty hunter who gets in over his head! Co-starring Yaphet Kotto. Rated "R", SP mode $9.98
CD's AND LP's
Check out these baadasss aural delights that promise to be good to your earhole!
RUDY RAY MOORE new reissues on vinyl
That's right! LP reissues of 2 of Rudy's most popular sellers with original smutty cover art!...

Dolemite original soundtrack LP reissue by The Soul Rebellion Orchestra conducted by Rudy Ray Moore (Generation International)-Vinyl only reissue of the impossible-to-find rare-as-a-mo'-fo' soundtrack to the Rudy Ray Moore 1975 Blacktacular! SOLD OUT
Rudy Ray Moore-Greatest Hits ('96-Right Stuff) LP, PROMO ONLY VINYL w/ great photo cover! UNPLAYED $15.98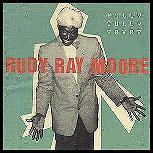 RUDY RAY MOORE "HULLY GULLY FEVER" CD or DOUBLE LP (Norton Records)-Available now for the first time ever, this amazing collection from Rudy's personal archives of 28 Rhythm and Blues songs crooned by the man himself! Impossible-to-find smashes taken from rare 45's, unissued tracks, live recordings and even a few radio spots! All vintage 1950's & 60's Rudy Ray tunes including "Step It Up And Go", "Driveway Blues", and "Real Gone"! You'll be real gone too when you hear this amazing 79 minute collection! Extensive liner notes by Rudy himself plus photos from his own archives! You want more? Well, yer gettin' MOORE! BIIITCH!! ARE YOU FOR REAL?? Available on CD for $13.98 or DOUBLE LP with a gatefold cover for only $17.98!
BLACK CINEMA SOUNDTRACK REISSUES
| | |
| --- | --- |
| Across 110th Street LP REISSUE to the 1972 United Artists record. Instrumental music by J.J. Johnson with vocals by Bobby Womack make this one of the best scores ever to a classic piece of 70's Black cinema! The amazing title track (which was reused by Quentin Tarantino in "Jackie Brown") is worth the price of admission! LP ONLY! $11.98 | |
| Brother On The Run LP (Perception)- Vinyl reissue of the hard-to-find 1973 soundtrack by composer / arranger Johnny Pate, title track sung by vocalist Adam Wade. LP only! $11.98 | |
| Hell Up In Harlem LP (Motown)- Edwin Starr's classic score to the 1974 Larry Cohen movie starring Fred Williamson! $11.98 | |
| The Mack CD (Motown)-CD reissue of the amazing Willie Hutch soul soundtrack. $10.98 | |
| Rockin' The Blues CD & LP (Relic)- The soundtrack to the amazing 1955 r&b film (the movie is also available from us on videotape!). With Connie Carol, The Harptones, The Hurricanes, Reese La Rue, The Wanderers and others! Also available on LP! CD is $14.98, LP is $10.98 | |
| Savage! IMPORT LP (Southbound Groovin')-Vinyl reissue of the impossible-to-find 1973 super soul score by Don Julian! The original soundtrack to the Blaxploitation movie starring James Iglehardt with Lada Edmund, Carol Speed and Sally Jordan and directed by Cirio Santiago. Available on import LP only for $18.98 | |
| Shaft CD (Fantasy)-Isaac Hayes' awesome score! 2 LP's on 1 CD! A MUST HAVE! Can you dig it? $16.98 | |
| Superfly 25th ANNIVERSARY EDITION DOUBLE ITALIAN IMPORT CD (Sunspots / Charly) - Curtis Mayfield's classic score in standard fold-out digipak cover. $11.98 | |
| Truck Turner REISSUE DOUBLE LP (Enterprise)- Excellent funky score composed and performed by Isaac Hayes for the 1974 Blaxploitation film! If you dig the soundtrack to "Shaft", you'll also love this one because it's just as bad! I mean good! I mean... well, you get the idea! $24.98 | |
OUT-OF PRINT RECORDS
WE ONLY HAVE 1 OF EACH OF THESE NEW AND USED ITEMS.
THE USED LP's ARE GRADED AS FOLLOWS:
M= MINT; perfect condition
NM= NEAR MINT; mint minus one or two minor abrasions
VG= VERY GOOD; possibly some minor scuffs resulting in occasional surface-noise.
G= GOOD; light scratches, slight surface-noise. Still quite listenable.
F= FAIR; scratches that result in noticeable noise
P= POOR; playable, but just barely
Book Of Numbers SEALED LP, gatefold / die-cut cover ('73, Buddah / Brut)-Featuring Sonny Terry & Brownie McGhee $18.00
Book Of Numbers SEALED LP, as above, but w/ a small bit of marker writing at right corner $16.00
Don't Play Us Cheap DOUBLE LP, NM, gatefold ('72, Stax)-Melvin Van Peebles orig. Cast & soundtrack $20.00
Don't Play Us Cheap DOUBLE LP, VG, cover slightly split at spine, slight wear at bottom; as above $10.00
Rudy Ray Moore-Greatest Hits ('96-Right Stuff) LP, PROMO ONLY VINYL w/ great photo cover! UNPLAYED $15.98
"Shaft Performed by Soul Mann & The Brothers" LP, VG ('7?, Pickwick)-Great pseudo-movie cover! Isaac Hayes covers! $12.00
Up Tight LP, M ('7?, Stax)-by Booker T & The MG's $20.00
Youngblood LP, VG ('78, Far Out / UA)-by War $10.00